We're Moving!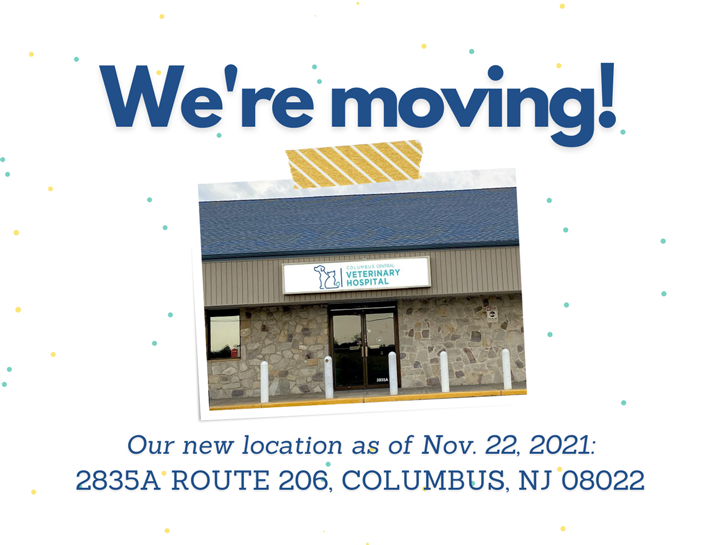 October 7, 2021
We are delighted to inform you that we are moving to a new location on November 22, 2021! Our new space is undergoing renovations and will be an upgraded facility where we can continue to provide your pets with the high-quality care you have come to know and expect from Columbus Central Veterinary Hospital.
The new practice is easily accessible and conveniently located off Route 206, only 2.6 miles from our current location and minutes away from the Columbus Farmers Market! We are operating out of our current practice until November 19 at 4:30pm for appointments, prescription refills, and food pickups. We will begin operating out of our new location at 12pm on November 22.
Columbus Central Veterinary Hospital has undergone many changes and improvements since it was founded in 1976. The new facility will be one of the major upgrades we have made over the years and we cannot wait to see our clients and patients there. We are so excited and hope you are too!

If you have any questions or concerns about your upcoming appointment or food/refill pickup, please call us at (609) 298-4600. Our contact info, including phone number, will remain the same after the move.
Be sure to follow us on Facebook to see our renovation progress and for sneak peeks of the new property.
Give us a call at (609) 298-4600 to learn more!